In 1990, we found out that we would be having our 2nd daughter in March. I was confident that we would have no problem clothing her, because our 1st born (1988) had tons of beautiful baby clothes to pass on…. Little did we know how hard we would have it….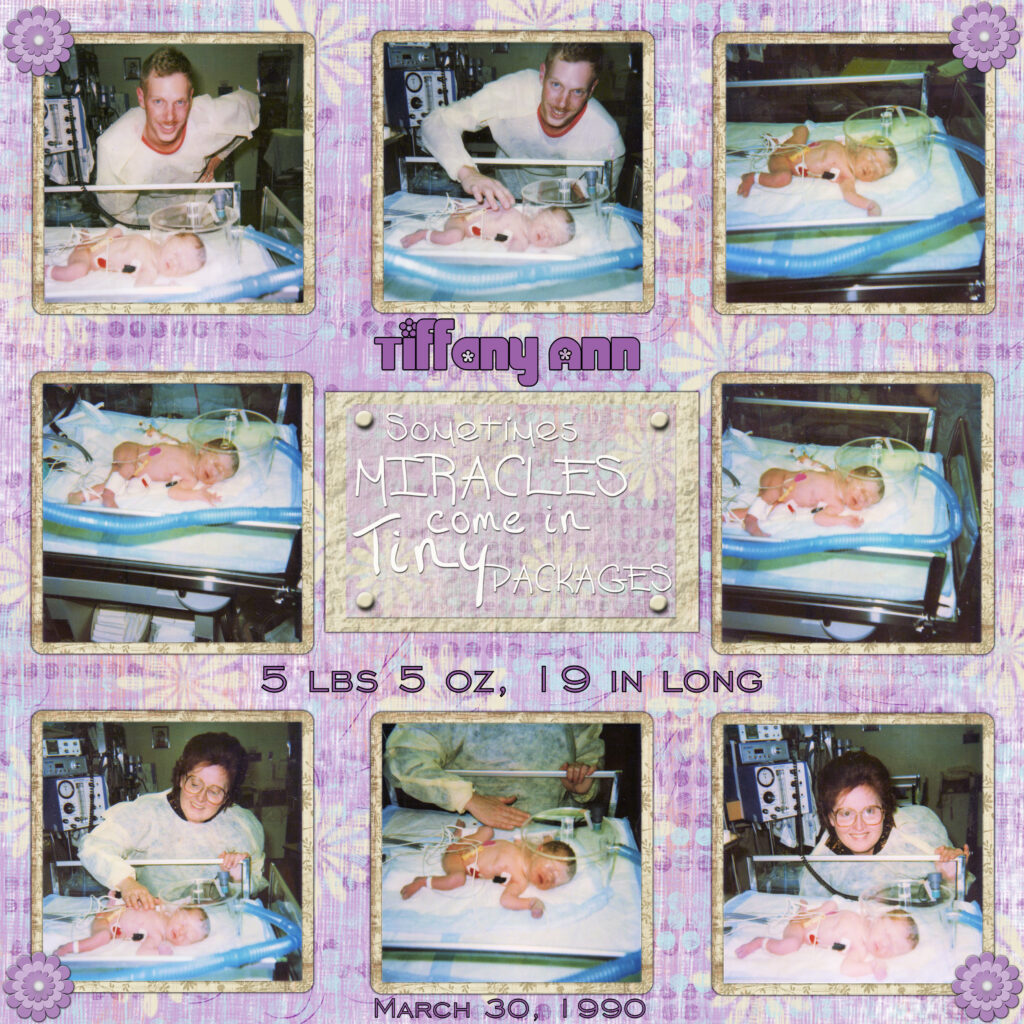 After Tiffany was born, my husband searched all over the mall – toy stores included, trying to find preemie clothes. Back then, there was hardly any preemie clothes anywhere. It became my desire, that one day, I would make preemie clothes to sell.
About 6 years ago, when I was pregnant with our 8th blessing, I started designing preemie clothes. My 1st designs were rather bulky. Then I tried using a finer yarn…. Over the years, I have pain-stakingly unraveled 4 ply yarn to make it into 1 ply. Several years ago, I discovered very fine knitting machine yarn – but I don't have too many colors yet….
While we were stationed overseas, I started to really make lots of preemie clothes. But because of tax laws, I was not able to sell them yet. So I do have quite a bit of stock built up. In the meantime, I have a friend who had twin girls at 28 weeks – I made them quite a few outfits. Then in January 2007, we were surprised after 5 years, that we would be having our 9th blessing at the age of 43!!! My biggest baby was 8 lbs, my smallest 5 lbs 5 oz and all the others were in the 6 lb range. So I decided I should wait before selling these clothes – since I might be able to use them. Tomorrow, I will be 35 weeks – and it won't be long until our little girl blessing will make her appearance!!!
I do have a website, where I will eventually sell my designs or patterns. LaImel Designs