Hi all – I decided to make a blog where I could share my baby projects that I make for gifts….
Over the years, I have made lots of things for friends and for my own kids and I have never shared them….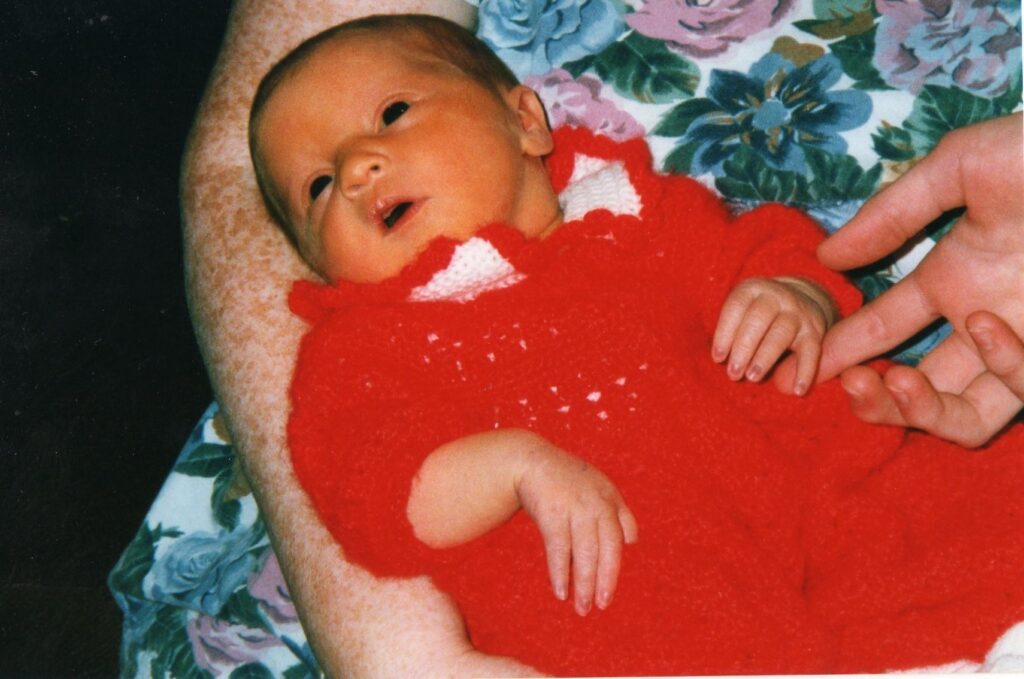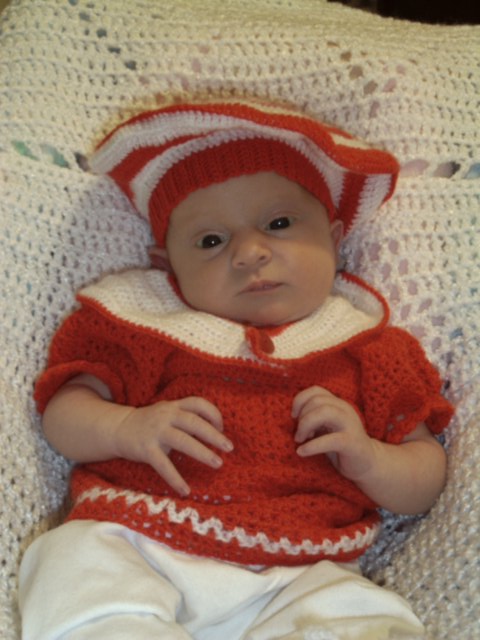 This is my youngest daughter wearing a couple red outfits I made in 2002…
The following are 2 dolls I made, the same size as my friends twin girls.
They were a little over 2 and 1 pounds….
I also made her all of these outfits….